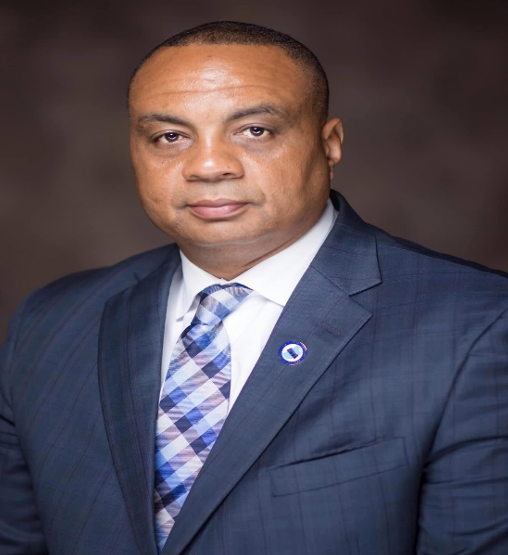 Anjuan Brown, Safety & Security Director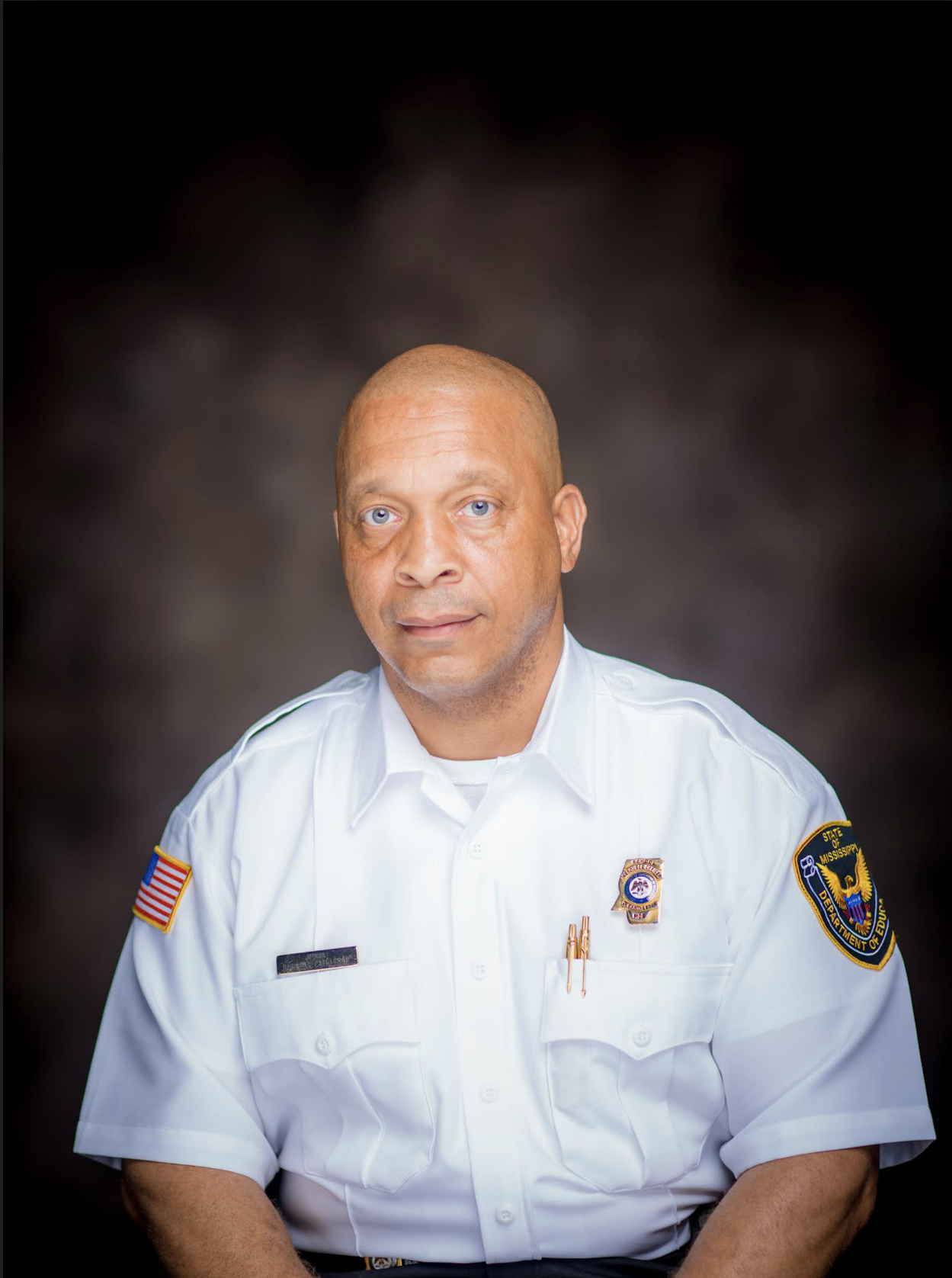 Douglas Carledge, Lead Officer
Welcome to Greenwood Leflore Consolidated School District. Thank you for taking the time to visit the GLCSD Safety website. I am extremely proud and honored to be a part of a progressive campus law enforcement team.
Mission
Our mission is to support and facilitate the educational mission of GLCSD by providing the school communities and its visitors with a safe environment in which to learn, work, live, and grow. A safe learning environment ensures an overall development of a child.
Core Values
We will accomplish our mission by maintaining a commitment to serve the district with excellence. We will also serve in a professional, courteous manner while affording dignity and respect to all individuals.
Teamwork
Safety can not be achieved if security is not guaranteed. "The strength of the team is each individual member. The strength of each member is the team." --Phil Jackson
As campus police we are responsible for the safety and security of GLCSD and surrounding community. School safety isn't just to protect students but to protect faculty and school officials as well. Keeping our schools safe is a high priority for everyone. We must keep in mind that school safety isn't just about violence control. Schools share many of the same safety and health hazards commonly found in industries and homes. Now that the world is at battle to stop the spread of COVID-19, safety is vital!
Our team consists off a Chief, a Secretary, a Lead School Resource Officer (SRO), 4 School Resource Officers, and 13 School Security Officers.
School Safety Officer
Definition:
A security and safety specialist, employed by the school district or private Security Company, that has been contracted by the district to provide routine safety and security duties.
Duties/Qualifications:
The School Safety Officer (SSO) is assigned routine duties of safety and physical security under the supervision of a School Resource Officer, Campus Enforcement Officer, or school administrator. The SSO does not have authority to carry a weapon or make arrests. The SSO conducts routine patrols, secures buildings, and checks for safety hazards.
Minimum Training Standard -
Completion of the MDE School Safety Officer Basic Course
School Resource Officer
Definition:
An officer, commissioned by a local law enforcement agency or school district, who has at least three years of full time commissioned law enforcement service and is a graduate of the Basic Law Enforcement Officer Training Program and the Mississippi Department of Education (MDE) School Resource Officer Basic Course. This officer should be supervised by the superintendent or their designee. The officer typically spends 30% of their time in enforcement and security administration, 30% teaching character related education subjects, and 30% mentoring at-risk students.
Duties/Qualifications:
Must be at least 24 years of age and have at least three years of law enforcement experience prior to assignment. The SRO is assigned to a school district on a full time basis. Duties include school safety planning, enforcement, teaching, and mentoring. It if recommended that the SRO is to have an assigned office space, computer, and phone line. This allows the SRO to have a location to write reports, maintain intelligence logs, communicate with surrounding Law Enforcement for situational awareness, and research items that may provide safety and security to our schools. SRO's are expected to be armed at all times and maintain qualifications with the issued weapon every six months. Officers should be screened for intelligence, ability to teach subjects within their area of expertise and their ability to interact with students. SRO's are not merely armed security guards.
Minimum Training Standard:
Completion of the Police Officer Basic Course (reserve basic is not acceptable).
Completion of the MDE School Resource Officer Basic Course within two years of appointment (See MS Code 37-7-321).
40 hours per year of MDE sanctioned in-service training.
Parents
School safety doesn't stop at school. Parents, you are a part of our TEAM! There are several things parents can do to assess school security and crisis preparedness.
Ask your child about safety in his or her school
.
Students often know where gaps in security exist and what can be done to improve school safety. Where do they feel most safe? Least safe? Why? What can be done to improve safety?
Provide order, structure, and consistent discipline in the home.
Talk with children early and regularly about gangs, drugs, weapons, school and community safety, and related concerns. All GLCSD SSO/SROs are required to hold a character education meeting with students where they are educated on constructive topics such as drugs, gangs, weapons, and even bullying.
Ask if school emergency/crisis guidelines are tested and exercised
. Do school officials test and exercise written crisis guidelines? What type of tests do they do? GLCSD's school officials test and exercise written crisis guidelines by having drills do that students and staff are prepared in case of a real crisis.
Determine whether school employees, including support personnel, have received training on school security and crisis preparedness issues.
GLCSD's Chief of Safety and Security holds a threat assessment meeting with all schools and staff. During this threat assessment all employees are trained on how to use a fire extinguisher, how to respond to a fire (how to get children out and away safely), bomb threat (how to get children out and away safely), active shooter (how to get children out and away safely), earthquake and or tornado warning (how to prepare and shield), as well as how to assist visitors.
Honestly evaluate whether you, as a parent, are doing your part in making schools safe
.
Do you follow parking, visitor, and other safety procedures at your school? Do you support teachers and administrators with safety initiatives? Do you talk with your child about personal safety considerations, drug and violence prevention issues, and related topics early and regularly at home?
It is our hope that you will find everything here that you need to know about the safety and security of our children.
Anjuan Brown
Chief of Safety and Security
Contact Us:
Anjuan Brown
Chief of Safety & Security
170 Edison Street
Greenwood, MS 38930
(662) 374-6068
Youth Safety: https://noys.org/
Bullying: https://www.stopbullying.gov/
Safe School Routes: http://www.saferoutesinfo.org/
Child Injuries are Preventable: https://www.cdc.gov/safechild/