Positive Behavior Intervention Service (PBIS)
Delta Health Alliance District Liaison
(Ms. Nekeshia Collins)
Positive Behavioral Interventions and Supports (PBIS) is an evidence-based, tiered framework for supporting students' behavioral, academic, social, emotional, and mental health. When implemented with fidelity, PBIS improves social emotional competence, academic success, and school climate.
(DHA)Special Population (English Learners)
(Ms. Nekeishia Collins)
The Greenwood Leflore Consolidated School District (GLCSD) aims to serve the English Learners (EL) population in an optimal manner. Mississippi's English Learner (EL) population is growing rapidly, with the state now serving more than 12,100 identified EL students, the Greenwood Leflore Consolidated School District has designed an aligned English Learners program that meets the federal and state requirements for serving our EL population in a very productive and innovative way. The district's tutors and coordinator receive ongoing professional development to ensure that our EL students are receiving the instructional support needed to guarantee their success. The information below will provide administrators, general education teachers, EL tutors and other educators with information on how to effectively serve this population.
According to ESSA, an EL is defined as an individual:
who is aged 3 through 21;

who is enrolled or preparing to enroll in an elementary school or secondary school;

who was not born in the United States or whose native language is a language other than English;

who is a Native American or Alaska Native, or a native resident of the outlying areas; and

who comes from an environment where a language other than English has had a significant impact on the individual's level of English language proficiency; or

who is migratory, whose native language is a language other than English, and who comes from an environment where a language other than English is dominant; and

whose difficulties in speaking, reading, writing, or understanding the English language may be sufficient to deny the individual —

the ability to meet the State's proficient level of achievement on State assessments;

the ability to successfully achieve in classrooms where the language of instruction is English; or

the opportunity to participate fully in society
Meet the English Learners' Team:
STEPS TO FOLLOW:
Step 1: HOME LANGUAGE SURVEY A Home Language Survey (HLS) must be completed for each student registering for enrollment in a school in Mississippi. An HLS is a tool to be given to all new entering students and used to identify students who may not be proficient in English. It is strongly recommended the HLS in this document be used for all Mississippi students.
Step 2: THE PLACEMENT TEST FOR INSTRUCTIONAL PLACEMENT The LAS Links Placement Test must be conducted to determine the level of English proficiency and to facilitate appropriate instructional and program placement decisions. Potential EL students identified by the HLS during registration during the beginning of the school year must be assessed for English-language proficiency within 30 calendar days of enrollment. Potential EL students who register after the beginning of the school year must be assessed within 10 school days of enrollment.
Step 3: PARENT AND FAMILY NOTIFICATION Any parent or guardian whose child is receiving or is eligible to receive EL services has the right to decline or opt his or her child out of any or all EL services. The LEAs may not recommend that a parent or guardian opt a child out of EL programs or services for any reason. The LEA must provide guidance in a language parents or guardians can understand to ensure that they understand their child's rights, the range of EL services that their child could receive, and the benefits of such services.
Step 4: PLACEMENT IN A LANGUAGE INSTRUCTION EDUCATIONAL PROGRAM After ELs have been identified using the LAS Links Placement Test, LEAs must provide ELs with appropriate language assistance services and programs, commonly known as "EL services and programs." The LEAs have the flexibility to choose the EL services and programs that meet civil rights requirements and best meet the needs of their EL population.
Step 5: DEVELOPING A LANGUAGE SERVICE PLAN The Mississippi Department of Education requires each student designated as an EL to have a Language Service Plan (LSP), which must be updated annually until the student exits the EL program. The Student Evaluation Team (SET) must meet to develop the LSP at the beginning of each academic school year. This team must be composed of teachers (including EL teachers), administrators, counselors, and parents or guardians. The team will meet quarterly to evaluate the student's progress and make necessary adjustments. A copy of the LSP must be provided to all teachers who work with the EL student.
Step 6: EL DATA ENTRY The accuracy of EL data is of the utmost importance. Once a student has been identified as an EL the district must ensure the student is correctly marked in their student data package. This information will upload to MSIS once the district has submitted their data to the Mississippi Department of Education. Districts should ensure each column on the EL roster screen of MSIS is completed. This information should be checked monthly for accuracy.
Mississippi's Migrant Education Program (MEP) is a federally funded program (Title I-C) responsible for providing supplemental academic and supportive services to the children of families (or children themselves) who migrate to find work in the agriculture and fishing industries, whether or not enrolled in school.
Definition of a Migrant Child: A migratory child is a child who is, or whose parent, spouse, or guardian is, a migratory agriculture worker or migratory fisher, and who, in the preceding 36 months, has moved due to economic necessity from one school district to another, to accompany such parent, spouse, or guardian to obtain (or to obtain him/herself) temporary or seasonal employment in agricultural or fishing (marine harvesting) work as a principal means of livelihood.
Program Purpose: The purpose of the Migrant Education Program is to ensure that children of migrant workers have access to and benefit from the same free, appropriate public education, provided to other children.
Program Goals: The goal of the Migrant Education program is to ensure that all migrant students reach challenging academic standards and graduate with a high school diploma (or complete a GED) that prepares them for responsible citizenship, further learning, and productive employment.
Please direct any questions to
ncollins@glcsd.org
or
662-299-8384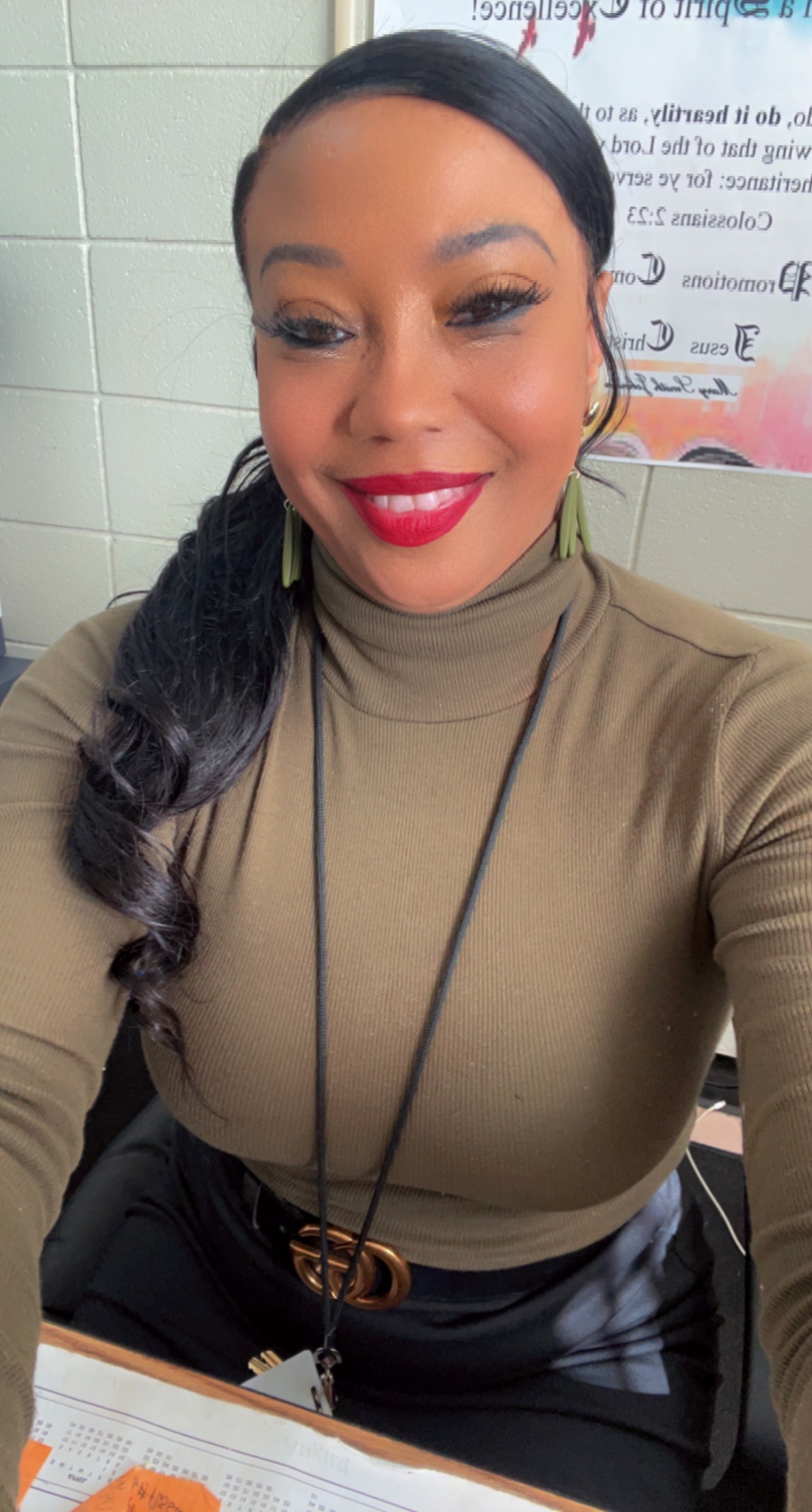 Positive Behavior Intervention Service (PBIS)
Delta Health Alliance District Liaison